Worried about the inefficient water filter you are using at home? Why? Is it not working appropriately, or is it expensive, or it does not have a microflow filtering function installed in it?
I hope you are not aware of the best water filters in Australia that have everything that you need in a water filter.
Water filters offer a smart solution to your big problems. They can remove all the contaminants and harmful elements from the water while enabling the water to pass through multiple stages of purification.
Is this all that you want?
We have something more as well…..
Keep reading!
9 Best Water Filters in Australia – Suitable for Pitcher and Dispenser
Removing pollutants and heavy metals from the water can be challenging sometimes. But with the help of the best inline water filter in Australia, you can conveniently have access to clear, clean, pure, germ-free water, wherever you are.
Drink fresh and healthy water!
Why should you go for this particular filter? Good question!
It is multipurpose. Yes, it is cooler as well as a filter. Now enjoy both the features in one. Also, it weighs 5 kg holding 5 liters of water. Additionally, two separate taps are inserted in it. As a result, one is used for the chilled water, while the other one is used for the room temperature water.
Bench Top comes with an efficient inbuilt filtration system that involves resin and carbons that quickly filter-out the dirty water and give you germ-free water to drink. Along with the filter system, it also has a cooling system that keeps the water cool for a long time with a fast technique.
But wait, you need to know this!
This specific filter comes with a date indicator that will inform you regularly about the filter replacement though this feature is inbuilt, it makes it very useful.
It holds a spill guard along with the removable cup dish while the water filter consists of 24 cm width, 20 cm depth, and 43 cm height. Keeping your bench safe from water splash is not a problem anymore when you have a spill guard.
So, you can now easily remove the cup rest, clean it or wash it, and then insert it back. It requires 230-240 volts along with 50Hz of frequency.
How cool!
You should know that it fills almost 500ml of water while each filter can last almost up to 2-months or more. But, the filter comes with a single-filter at a time, however, you have to buy other filters separately.
Devanti water purifier has a large water container capacity of almost 22 Liters? To provide filtered water to your entire family this might just be the best option for you. Therefore, this dispenser is hassle-free and is large enough to be fitted on the filter cooler.
6-specific stages of filtration are involved in this filtration system. Therefore, it can easily and quickly eliminate odors, chemicals, impurities, and germs from the water at the correct PH level.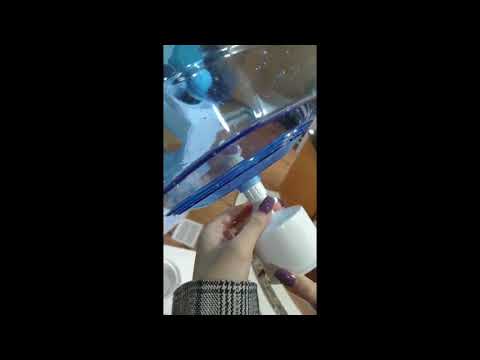 Activated carbon, white and red mineral balls, filter cloth plus ceramic sheet are involved in the making up of the filtration system. Water goes through all these filtration sheets before flowing out of the tap.
Get Clean Water At Home!
One tap is used for cold water, the second one is used for the hot water, while the third one is used for the lukewarm or room temperature water because it comes with triple-tap options.
This dispenser is internally and externally protected from overcurrent supply, electric shock, overheating, and drying out. So, you should be now worry-free while using it.
Additionally, it also consists of a smart guide plate used for fixing the water filter. You can use bottled water anytime if needed, as it has a detachable water plate that can be removed easily.
Smart dispenser with smart moves!
It can be placed on the benchtop or countertop. Plus, it has the ability to purify 3000L of water at a time, however, in its manufacturing, a food-grade plastic is used. With the help of LED indicators, it can indicate the hot and cold water taps, along with the power switch on/off.
Anti-slip feet prevent the appliance from toppling over or breaking. However, a dispenser like this requires 50/60Hz of frequency, 65W, and 500W of cooling power and heating power, respectively, and 220-240V of voltage.
Thus, it consists of 3L of cold water tank whose cooling capacity is 1L per hour. On the other hand, it also consists of 1.1L of hot water tank whose heating capacity is 5L per hour. Therefore, the temperature of the hot water will be between 80-95 degrees while cold water temperatures will be between 13-15 degrees.
The manual does not include all the instructions, so it is not effective as it is supposed to be.
No, then get familiar with the certified membrane Geekpure water filter system that has the ability to remove 99% of impurities from the water.
It will give you a great tasting plus purified tap water that is contaminants, metals, odor, lead, chlorine, fluoride, and germ-free.
Now, you would not get deprived of the crystal clear water that is much better than the bottled water. However, push fittings, all-tube, a storage tank, and a Ro membrane component that is NSF certified are included in this water filter package.
Wow! That's a long list:
Components of premium quality are quite reliable, durable, and require low-maintenance throughout the years. Therefore, with a 1-year item warranty and 3-year shelf-life, these components and materials are used to provide the users with clean, pure, and lead-free water.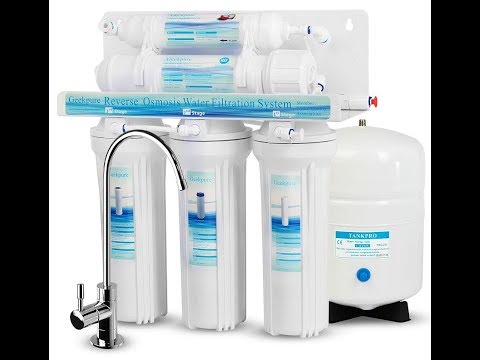 Depending on the usage the capacity of the tank is recorded to be 2.8 gallons while the system capacity is 75 gallons per day. The best under sink water filter with the 3/8 and ¼ inches of pipe size, 40-100 psi of feed water pressure, and 5-45 degrees/ 40-110F of temperature is no doubt a smart size water filter that can be fixed anywhere.
Pure water and wastewater come with a proportion of 1:2 while the PH level of water varies from 3.0-11.0 with the 3.1 gallons per hour of water consumption feature. Besides, for this filter system, the maximum TDS is considered to be 1000 PPM, however, TDS for well water or tap water is supposed to be 2000 PPM.
Due to the self and simple installation method, this appliance can be mounted easily on any surface. It has a plastic and metal finishing, thus, it is composed of a plastic system, steel tank, and brass faucet.
The filter is composed of a 5 stage filtration system, which is a BPA-free appliance with a lead-free faucet that is made up of food-grade elements.
How does the filter function?
It is quite an easy process through which the entire tap water can get purified without any difficulty. The water has to pass through 5 stages of filtration to become perfectly fit and healthy for drinking. During these 5 stages, sand, dirt, chlorine, sediments, bad tastes, fine particulates, mercury, iron, arsenic, and heavy metals can be removed. Lastly, the fifth stage will polish the water to gain a refined taste with the help of the coconut carbon filter.
It comes with turbidity that is less than 1.0 NTU, shows hardness that is less than 5 GPG, maximum SDI is less than 4.0, while Iron and Manganese quantity is less than 0.1, and 0.05, accordingly. This filtration system comes with everything that you need, so do not waste money while hiring a professional installer for it.
The faucet might create a problem during installation, so do read the manual or take expert advice before installing it. Plus, you need to buy a water pressure pump separately.
and an inbuilt carbon block solid filter to filter out all the heavy metals, dirt, and pollutants from the water?
I think you haven't!
It can filter out 150 gallons of tap water because of its 35 liters of filtering capacity. However, if you are looking for a 5-stage filtration system that can eliminate almost about 99.99% of industrial chemicals, impurities, and odor from the water, then I think this is the one. Keep in mind that the jug weighs 907 grams. To remove all the impurities from water, filters have 2-micron pores.
This type of Epic filter filters out 565 liters of healthy, fresh, plus contaminant-free water for drinking. Whereas replaceable, 100% recyclable, FDA-approved, 100% vegan, and 100% BPA-free filters are used in the filter system.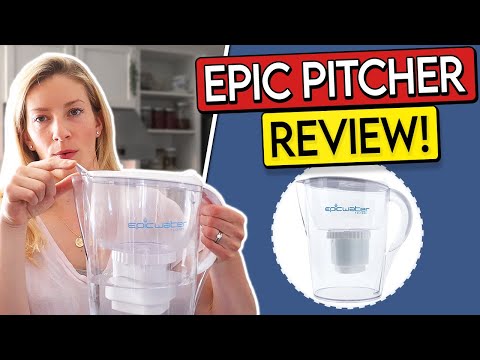 These Epic filters can remove all the toxins and metals from the water, therefore, this filter is scrupulously texted by 16+ countries and laboratories. Certainly, that is the major cause behind the contaminant reduction.
The patented filter removes almost 2000% of contaminant as compared to Brita filter media or others. That means it is more potent than all the other water filters. Whereas, these contaminants include Fluoride, Lead, Chloramines, Chromium 6, Mercury, and many other harmful elements that are dangerous for human health.
Additionally, this Epic smart filter will keep all the essential elements and minerals like Magnesium and Calcium in water because they are beneficial for the human body. On the other hand, ZeroWater, reverse osmosis system, and kinetic water can strip out these traces of elements as well from the water.
World-class Experience with Lifetime Guarantee:
It has an ergonomic design that gives it a fresh look. Also, it consists of different components like pour spout, secure lid, BPA-free material, durable and safe Tritan parts, a transparent reservoir, digital reminder, and some super filters.
Depending on tap water quality and daily usage the average filter life of the jug is considered to be 4 months, approximately.
It is the most sensible choice that you can make while choosing the Epic water filtration jug for your household or a kitchen cabinet. Furthermore, the jug filters remove 99.99% of Bromoform, Bromodichloromethane, Benzene, Carbon Tetrachloride, Chlorine, Toluene, PCB's, DDT, Endrin, Simazine, Heptachlor, Trichloroethane, and other elements. Also, it removes 99.00% of Chloroform, Aluminium, Arsenic, and 96% of Chromium 6 and Oxamyl.
Customers do find it expensive as compared to other filtering appliances.
Thus, it is available in 2 packs that weighs 349 grams, good for removing all types of contaminants and toxins from the water, giving you fresh and healthy tasting water.
A vital water filter:
Though this water filter does come in two different package types, so you have to choose the one that suits you the most.
It comes in a bottle size of 9.4 inches and 23 cm with the dimensions of 14 x 23.8 x 6.8 cm. Plus, it has a filtration water capacity of 300 gallons while it offers 3-speed electronic control when placed in the refrigerator.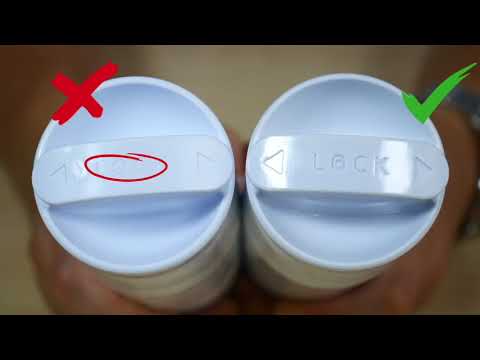 However, it shows great performance when in use as these filters are certified and tested by different laboratories and countries.
Liking the Samsung filter?
Its white color and compact size make it very attractive and compatible. Moreover, it also protects your family from drinking harmful and contaminated water, also, it protects the home and refrigerator from all sorts of potential damage.
To eliminate 99% of harmful elements and pollutants from the water a powerful plus concentrated carbon filter is attached to the filter. The important thing is that the countries like Mexica and Korea have produced these genuine filters installed in the Samsung water filter.
For taste reduction and removal of chlorine odor, the filter is certified with NSF 42. For Turbidity, Cysts, Benzene, Mercury, Lead, Carbofuran, Asbestos, and p-Dichlorobenzene removal, it is certified by NSF 53.
The water filter does not include any battery neither it requires any battery connection.
which is exclusively designed for your kitchen faucets.
Make sure you check its certification before buying. NSF International has tested it against NSF/ANSI standards 42 and 372, taste, odor, chlorine reduction, and lead-free material. So, NSF has declared it safe and good for your health.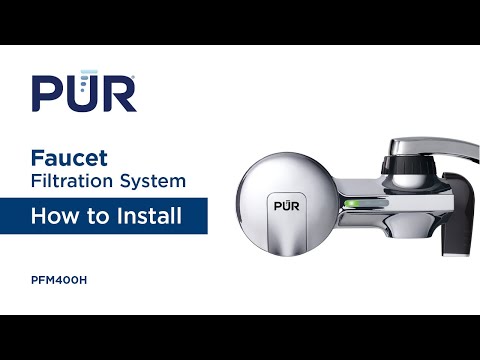 The next worth-buying feature is its filter life. Besides giving daily 320 gallons of water, it allows you its continued use up to three months while other faucet filters need to be replaced after every 2 months. A pack of 3 replacement filters is also in your box.
ACF makes it worth buying:
Also, the filter is made of active carbon fiber removes fluoride, lead, and other contaminants that improve the overall quality of water. It allows fast filtration and you can fill 4 bottles of 16.9oz in 1 min.
You can get tap water and filtered water separately just by clicking a single switch.Its fitting process is super easy. It comes with various adaptors and can easily attach to a faucet without any leakage.
Important to note:
But before buying check your faucets. It works well with standard size faucets. If you have spray style, hand-held, or pull-out type faucets attached to the sensor, it would not fit with them properly.
So, before making a purchase, check whether the water drop filtration system is compatible with your faucets or not.
and pure tasting water from their filter on a regular basis. Their replacement unit fits in almost all the water pitchers and even fits well on water dispensers.
So no worries about drinking clean water!
In addition to this, it gives 5 stages for water filtration which include Stage1 is the filter coarse removes the fine particles from water. Stage 2 is the distributor that maximizes the contact time for water. Stage 3 has the system of a multi-layer system that uses the activation of oxidation and carbon alloy reduction.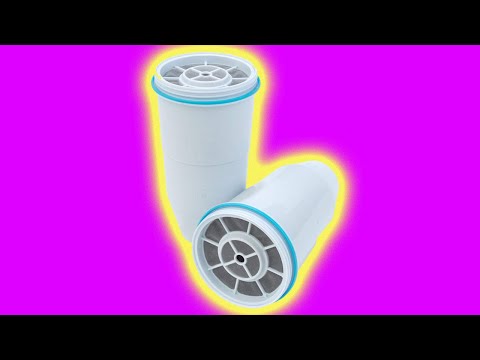 Moreover, stage 4 is the COMPREHENSIVE array of ION EXCHANGE. And the last, stage 5 is a membrane of non-woven to remove the fine particles. Also, it eliminates about96% of TDS (total dissolved solids).
Despite this, it's not an ordinary one because it's certified with NFS to reduce the Lead and extra heavy metals from the water. And, tested by many independent labs makes this unit quite stronger and durable.
WOW, what safety, right!
Lastly, its white-colored unit is portable and weighs 590 g only can be taken anywhere to have safe and clean drinking water as it removes all the impurities virtually.
Thus, this only lasts for a few months and might get a drainage problem.
which has advanced solutions to safeguard the home appliances like a coffee maker or kettle, from the build-up limescale to clear the drinking water for you.
Well, I guess now you don't have to fear household appliances!
At the same time, it has a powerful filter quality to reduce the lime scale by 50%. Thus, it reduces copper, lead, other heavy metals, and sediments like chlorine more effectively as compared to the other common ones.
In addition to this, to get impurities free water first you should fill your jug with water. Secondly, immerse the cartridge into the water and shake it within, this will help in removing the air bubbles for 60 seconds. Then, immerse this in the funnel carefully. And lastly, filter your water and dispose of at least 2 litres of water.
Wow, pure drinking water in these easy steps!
So, it can suit you if you live in a place where hard water is available. Moreover, it's made from carbon pearls which are available from the coconut natural shells. It engrosses and locks chlorine chemicals and other chemicals.
Besides, the Pearl Ion Exchange technology reduces the heavy metal and alloys. Therefore, to get positive results as a piece of advice, you should replace your filter after every month. And, drink at least 1 to 2 litres of water each day.
Hence, once you have purchased cannot be returned or replaced.
The iSpring filter gives you healthy drinking water by removing all the impurities like sand, silt, rust, and sediments. As you can attach it with the tap and get clean water directly from the tap. Also, removes annoying smell from the water and makes the taste better.
Wow, isn't this stress-free!
Furthermore, it is portable and can be taken anywhere and adjustable due to its compact design. It's in white and weighs 1.7 kgs. It is suitable for places like under the sink for the washroom and has a countertop stand for the kitchen.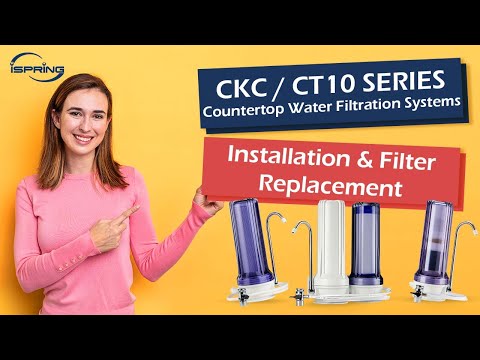 Moreover, it has a high-quality carbon block from the coconut-shell with the cartridge for filtering water. It's also suitable for those living in houses or apartments and even can be taken during camping.
You can easily install it by simply firstly removing the aerator and identifying the facet internally or externally. Secondly, for the internal facet use the metal adaptor and connect the 2 washer sealing with the diverter valve. And, for facets externally place the washer sealing and connect it to the valve for the filter.
Then, you can turn the handle of the diverter for the inline connector and turn perpendicular to the connector for the filter. And in the last, to dispose of the carbon water, turn on the faucet for some time until it clears out the filtered water.
Well, isn't this great!
So the package includes a filter of carbon block, a replacement cartridge of 2.5×10 inches, a countertop stand, a diverter valve, a dispensing spout, an installation tube, a wrench, and a user manual.
Hence, you might have to replace it after some time.
s your water filter not up to the mark? I suppose now you might have come across the Best Water Filters in Australia Reviews that might have guided you somewhere.
Still, if you are not satisfied with our top-picks, then you should go through this guide so that you can have a wide selection range.
Getting better? I know!
So, let's begin with the buyer's guide that has everything that you are looking for. Top Rated Best Water Filters in Australia are designed according to the customer needs, modern technology, and consist of all the primary features that are a must-have.
Before, we begin, I hope that you know about the functionalities of water filters and the water procedure treatment that it offers.
Material – Important to Know!
These water filters are made up of different materials depending on their type, function, and suitability. However, some of them can be manufactured while using plastics, metal, water-pressure control plus leakage-free material.
You may choose the filter as per your requirement, as multiple brands offer different water filters that are composed of various finishing and materials.
Thus, every material has its own specific property that should be kept in mind. It can be heavy or lightweight while it can be accurate for dispensers, kitchen sinks, or pitchers, however, some are not.
Stages of Filtration – Various Options!
Every filter has its own way of filtration. You should first understand the filtration stages and universal filtration technology as well as technique and then take the decision.
The stages of the appliance might vary from one stage to another. However, the procedure of filtration might also be not similar, but somehow it can be relatable.
Some brands might offer a simple filtration technique which includes coconut shell carbon block, activated carbon, and resin filters. Moreover, some might offer the proper 5-6 stages of the filtration system. Water filters that have 5-6 stages of filtration usually filter out a large capacity of water varying from 75 gallons to 3000 Liters.
Stages include:
Stage 1: Overall filtration, removal of sediments, fine particles, and other large metals with the help of activated carbon filters.
Stage 2: Use the red mineral ball with a PP spun filter that removes dirt, sand, and other fine particles.
Stage 3: Use a carbon block filter that will remove bad taste, odor, chlorine, and fine particulates.
Stage 4: Include multi-layered filters that might also include white mineral balls or ceramic filters to remove dissolved minerals, Arsenic, Iron, Lead, Mercury, and other heavy metals.
Stage 5: Washed coconut carbon filter or filter cloth with non-woven membrane can be used to remove leftover odor and then polish the water to attain back the refined taste of the water.
Stage 6: It is included in some of the water filters that ensure to remove 99.99% of all the contaminants from the water body and make it absolutely harmless for drinking.
Note: In the multiple-stage filter micron pores along with fluoride, and lead filters are installed to filter out heavy metals from the water to protect you and your family.
Faucet – How to Manage?
You should know that faucet-type filters are also available in the market that can be fixed anywhere in the kitchen. They can be fixed under the sink or cabinet, or on the shelf, and near kitchen taps.
All you have to do is, read the manual, understand its fitting, and install it wherever it is convenient to fix.
But before that, make sure that the faucets are tightened and bolted tightly to prevent any water leakage or seepage.
Every faucet has a different application while it has a similar function. As a water filter, a faucet can filter out 75 gallons to 320 gallons of water depending on the usage. However, the faucet filters can be easily installed, giving you all-time clean and impurity-free water.
Tip: Make sure you are working and handling standard faucets. Thus, there are certain facets that are not supported by this type of water filter. So, before purchasing do verify the item fitting and faucet installation.
Note: Faucet water filters have the mounting ability, so they can be mounted anywhere.
Cartridge – Another Kind of Filter!
Above, in the table, you might have seen the best water filter cartridge that is available in Australia to filter the water accurately.
So, what you have to do is, if you are interested in this type of filter then you should first determine:
Number of packs that it includes (might vary from 1 to 10 packs)

The Microflow technology that it offers.

Its suitability for the people living in hard and moderate water areas.

And its average filtration capacity.

How to fix a cartridge in a jug?
The cartridge can be easily fixed inside the jug while following the directions mentioned below:
Fill in the jug properly with water.

Insert your cartridge in the water jug.

Shake the jug from side to side, so that water can circulate within your cartridge.

Vigorously shake it for 1 minute to get rid of all the air bubbles.

Now, immerse the cartridge firmly in the funnel space available in the jug that is specifically designed for these types of filters.

Filter the water, and then discard the filtered water up to 2 liters.

Weight – Easy to Install
The weight of the filter might differ from one another, depending on the brand and manufacturing of the appliance. If you want to choose a lightweight water filter for your kitchen-use then you should go for the item whose weight ranges from 284 grams to 907 grams. Otherwise, if you want to purchase a heavyweight filter, then its weight can vary from 1.7 kgs and reach up to 11.3 kgs.
Choose the right fit for your right kit:
Spill guard, Cup rest – What Should you look For?
Two of the main features of the water filter plus cooler is the replaceable cup rest and spill guard that prevents splashing of water.
So, if you are looking for something innovative this season then a water cooler dispenser is the right choice for you.
Most of the filter dispensers consist of 2-3 taps used separately for hot and cold water. It tends to give you multiple water options along with the smart plate guide.
Plus, it has a large capacity to filter the water and remove a large number of contaminants and pollutants from the tap or well water.
FAQ
From where can I get the best water filter in Australia?
You can get the best water filters from a retail store while searching online from an online store, and from any supermarket.
How would I know which one is the best one for my kitchen?
If you want to know which filter is the right one for you, all you have to do is list down your requirements. Analyze what you want in a water filter. Look for the best functions you want in a water filter that is the right pick for your budget. Or else, you can search to get the best results.
Is the reverse osmosis filter the strongest filter amongst all?
Yes, it is considered the strongest filter amongst all because of its function, and effective removal of impurities from water. Hence, these are famous for removing almost 99% of pollutants and contaminants from water and make it suitable for drinking.
Do water filters work effectively?
Yes, it works effectively to improve the taste and quality of the drinking water. Though when it is about the removal of the harmful contaminants, it will do its job as per the safety and instructions.
How many types of water filters are there?
There is a huge range of water filters available in the market. It might be in the form of a jug, countertop, benchtop, under the sink, and on-tap filter.
Conclusion
Is your water purified, filtered, and is suitable for drinking? I think now you must figure out which of the best water filter in Australia will suit you the most.
Choosing the right water filter can be a hassle sometimes, but we have solved all your queries related to this appliance. I have included all the water filters that are safe to use, reliable, and economical. Certainly, they will help you to purify your drinking water while eliminating all the unwanted elements from it, giving you sparkling water to drink.
Keeping everything into consideration, my top-pick water filter is the Devanti 22L water cooler dispenser. It has a large capacity, a 6-stage filtration system, multiple water options, and is composed of a detachable water bottle.
Too cool for me!
So, what are you looking for in a water filter? But before that, check what is in your water.